Assaulted, murdered, and buried in a shallow grave. That's how I would've ended up, if not for him.
A hitman sent by the mob to find and kill my ex-boyfriend, he's rude and bossy, but he saved my life. He locks me in a room and tells me his name is Cage. Think about the irony.
Stuck with him and his demons, I learn more about him than I'd like to know. But it's the things I learn about myself that scare me. I find out that one look at his work-of-art body is enough to awaken wicked fantasies deep within me. I realize that I'm capable of falling for a rugged brute in a matter of days. I learn I like it
rough.
He's haunted by his past. I'm terrified of the future. I know he will save me from the thugs that are hunting me.
But first, I have to save him from himself.
TITLE: Caged
AUTHOR:
Alaska Jones
FORMAT: Ebook
*Thanks to the author for an ARC.*
(All opinions are my own)
I am a huge fan of alpha males and dangerous heroes. I have a soft spot for tortured heroes. So when I stumbled across this book and read the synopsis, I was like-*OMG I have to read this...as in, now!!*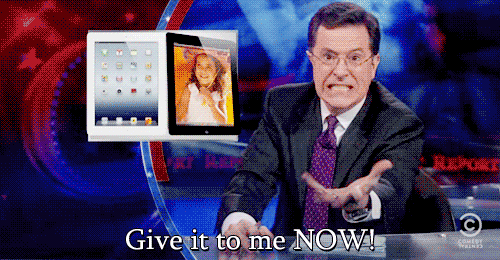 So before I could stop myself, I approached the author with an offer to review the book in
exchange of an ARC (call me greedy, but I can do anything for books).
Caged had an interesting beginning. The story starts with JENNA(the heroine) waking up in a strange room and remembering the incidents of the previous night. Her ex-boyfriend ANTHONY(hunt) was involved with the mafia and kind of cheated them, so the mafia was behind him.
And in order to get their hands on Anthony, they tried to kidnap Jenna but CAGE(the hero) saved her.
Cage is a hitman and is assigned with the duty to find Anthony.In order to do his job he saved Jenna from the other men and kidnaped her himself. You might be thinking that now he will torture the innocent girl--BUT no, nothing of this sort happens. Cage is really soft at heart and is enchanted by Jenna's beauty. He would do anything to save her from others and most importantly from himself.
Jenna is a strong-willed woman and does not take Cage's shit. She argues with her on almost everything which makes Cage kind of frustrated. Their arguments are quite fun to read and adds humor to the story. Cage is Jenna's kidnapper but Jenna cares for him in spite of that. Cage is also attracted to Jenna and has a soft spot for her. He wants to keep her safe no matter what. But Jenna is stubborn and won't leave him alone. Jenna knows he is haunted by his past and wants to save him from himself.
"HE NEEDS ME MORE, THAN I NEED HIM"
And at last, they give in to the temptation and accept their love for each other.
The story was interesting in the beginning but became somewhat boring towards the end. The characters were not well developed and I was unable to connect to the characters. But overall it was a good read. Cage never told Jenna about his past and she never ever helped him to heal and forget his past. So the tortured hero vibe was missing.