She can't trust him…or her desire for him.
Marnie Ducello is way past second chances. Most days she's fighting to forget the past and stay sober—a combination she doesn't always pull off. She's done waiting for Prince Charming. So when a sexy stranger turns out to be an arrogant, cab-stealing jerk, Marnie isn't surprised. If only her rash reaction to his rudeness hadn't resulted in her arrest. . .
Singer Danny Roland is no prince. He has fame, fortune,
and a not-so-hidden addiction. He's running from memories of the lives he's ruined. Keeping his personal demons under control and out of the tabloids is what Danny wants more than anything. After a simple drug deal goes very wrong, Danny decides to make karmic amends—by finding the woman he abandoned to the police.
Marnie's a recovering addict, too, so he offers her the deal of a lifetime: a job as his personal assistant and a safe space in his home to live in if she stays sober.
Marnie is soon swept up into Danny's world of prying paparazzi and vengeful exes. She can't help the burning attraction between them, but she can't trust Danny—or herself. And when Danny's brother begins to pursue her, Marnie and Danny must both come to terms with the painful secrets that haunt them. They're both broken…but maybe together they can be unbreakable.
When I stumbled upon the blurb of "The Prince's Plan", I was so excited to read it and the blurb was quite interesting. Also, the book had a very good GR rating so I decided to request the author for an ARC!!
⇩EXPECTATIONS⇩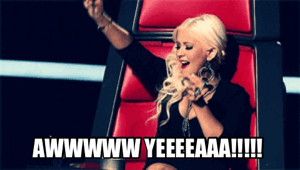 ⇩REALITY⇩
What in the hell did I read? Oh, why did I bear this torture?
b>This book definitely didn't work for me
Beginning was OK and I thought that maybe it would get interesting after few chapters but it just went downhill. Somewhere near the middle I seriously wanted to smash my head into the wall *and not in a good way*
The story is about Marnie and Danny, two recovering addicts who helped each other to overcome their addiction and ultimately fell in love.
Sounds interesting right??
but believe me it's not as good as it sounds.
This book meant to be a dark romance but it wasn't so. I was not able to connect to the characters or story and I really tried to get into the book.
Marnie and Danny were supposed to heal each other with love as they had somewhat similar problems. But Danny!! I didn't like him at all and what I hated was his relationship with his ex. I mean, grow-up Man you say that you love Marnie and then you are having sex with your ex and one night stands *are u kidding me?* so much for romance
. Also, the story was more elaborated than required. First few chapters were even not needed. There was nothing romantic until the middle of the book.
I was not even unable to understand Danny's and Marnie's relationship. They were hooking with each other and then someone else.
This book had worked for most of the readers but not for me. I just don't like cheating and all. If it's supposed to be a love story then please give us love not betrayals!!
Again I expected to really like this book but as I already mentioned, it was not my type.
But I suggest the readers, to take a look at other reviews before making their call