From strip clubs and truck stops to southern coast mansions and prep schools, one girl tries to stay true to herself.
These Royals will ruin you…
Ella Harper is a survivor—a pragmatic optimist. She's spent her whole life moving from town to town with her flighty mother, struggling to make ends meet and believing that someday she'll climb out of the gutter. After her mother's death, Ella is truly alone.
Until Callum Royal appears, plucking Ella out of poverty and tossing her into his posh mansion among his five sons who all hate her. Each Royal boy is more magnetic than the last, but none as captivating as Reed Royal, the boy who is determined to send her back to the slums she came from.
Reed doesn't want her. He says she doesn't belong with the Royals.
Wealth. Excess. Deception. It's like nothing Ella has ever experienced, and if she's going to survive her time in the Royal palace, she'll need to learn to issue her own Royal decrees.
<------------------>
Blurb 2: Broken Prince
From wharf fights and school brawls to crumbling lives inside glittery mansions, one guy tries to save himself.
THESE ROYALS WILL RUIN YOU...
Reed Royal has it all—looks, status, money. The girls at his elite prep school line up to date him, the guys want to be him, but Reed never gave a damn about anyone but his family until Ella Harper walked into his life.
What started off as burning resentment and the need to make his father's new ward suffer turned into something else entirely—keep Ella close. Keep Ella safe. But when one foolish mistake drives her out of Reed's arms and brings chaos to the Royal household, Reed's entire world begins to fall apart around him.
Ella doesn't want him anymore. She says they'll only destroy each other.
Secrets. Betrayal. Enemies. It's like nothing Reed has ever dealt with before, and if he's going to win back his princess, he'll need to prove himself Royally worthy.
<------------------>
Blurb 3: Twisted Palace
From mortal enemies to unexpected allies, two teenagers try to protect everything that matters most.
Ella Harper has met every challenge that life has thrown her way. She's tough, resilient, and willing to do whatever it takes to defend the people she loves, but the challenge of a long-lost father and a boyfriend whose life is on the line might be too much for even Ella to overcome.
Reed Royal has a quick temper and even faster fists. But his tendency to meet every obstacle with violence has finally caught up with him. If he wants to save himself and the girl he loves, he'll need to rise above his tortured past and tarnished reputation.
No one believes Ella can survive the Royals. Everyone is sure Reed will destroy them all. They may be right.
With everything and everyone conspiring to keep them apart, Ella and Reed must find a way to beat the law, save their families, and unravel all the secrets in their Twisted Palace.
TITLE: The Royals (Book 1, 2 & 3)
AUTHOR: Erin Watt
PUBLISHER: EverAfter Romance
FORMAT: Ebook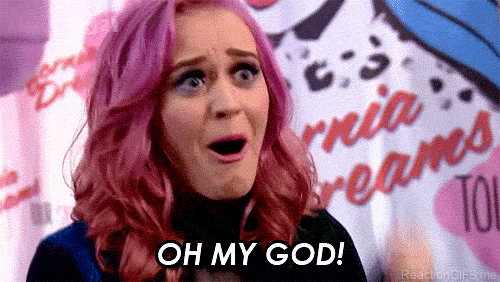 "You may have lost your family, but you're not alone anymore, Ella. You're a Royal now".
I adored the series with everything in me. I was literally hooked up on this one! Read this series twice!!
ANGST ANGST ANGST....Angst Alert!!
This series is addicting. Once you pick this up, you won't be able to put it down until you have read the entire series (forget sleeping). This series
has a mystical vibe to it.
Ella Harper is tough. she is only 17 and she is a stripper. I mean can you believe it, a stripper at 17 (seriously?). I can't even imagine what all she has to go through to pay her dying mom's medical bills. I feel for her (dammit). She is so strong, so bold, so innocent all at once. She doesn't take shit from others (tit for tat). She has no regrets, but certainly has dreams and yearns to have a better life, she wants to be loved but she knows love is not meant for her.


And then..."BOOM BOOM BOOM" HER LIFE CHANGES COMPLETELY AND UTTERLY.
Out of nowhere, a man she has never met, Callum Royal, claims to be her legal guardian and takes her home with him. And his 5 sons await.
THE ROYALS
She is like a modern-day "CINDERELLA" but wait, her life is nowhere similar to a princess. The embarrassment she goes through is heart-wrenching (I know I am exaggerating but still....I feel for her).
"You should know whatever game you're playing, you can't win. Not against all of us. If you leave now, you won't be hurt. If you stay, we'll break you so bad that you'll be crawling away."
Ouch!! These Royal boys are really harsh. They will do anything to throw Ella out of their house and ultimately out of their lives.
And now hold your breath, ENTERS REED ROYAL *fans self*
Reed's hatred for Ella is so strong that my heart aches for Ella. I AM LIKE: "WHY REED WHY?? WHY ARE YOU DOING THIS TO HER".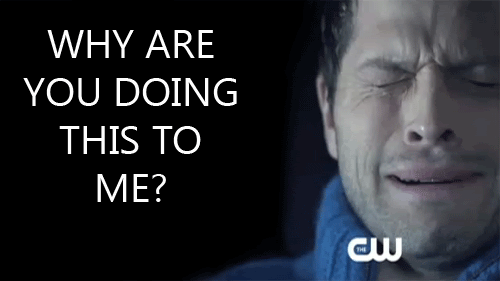 And now get ready to experience the sexual tension *nail biting*. The sexual tension is off the charts. You can feel the heat between them. They want each other, desire each other but they won't give into the temptation *never ever*(so arrogant...ugh).
Reed and his brothers are too cruel to Ella. School is the second name of hell for her. THE ROYALS turns her life into a living hell (me crying). The so-called upper class and rich bitches insults her, mocks her, whenever they get the chance, but Ella faces it all like a warrior *proud of her*.
This series completely
stressed me
out. There were so many twists, turns, angst, drama, revenge, betrayal, love, friendship, and more than one jaw-dropping moment. All in all, I loved this series but hated some parts too. Still, my love overcomes the hateful moments, so yes, I loved it!!
If you are looking for a messed up, twisted, all consuming, sexy, ...then this series is definitely for you. Hurry up guys just pick up the book and start reading(forget everything)
"You belong with us. You're the best thing that ever happened to this family."
Gideon's rating: 4.5 stars
Sexual tension rating: 5 stars
Storytelling rating: 5 stars
Story ending rating: 4 Stars
Would I Recommend This Book: Definitely yes!
Would I Read Future Books By The Author: Hell yeah!
SO GUYS GET READY "THESE ROYALS WILL RUIN YOU"