That is until the Cappo's sister walked into my life.
And changed everything.
She's a light who makes my darkness darker, her smile makes my heart turn to ice, and I can't escape the fear her seductive looks instill--knowing it's only a matter of time before I fail--again and take her for myself.
This is the story of my redemption.
But it's not pretty...I died, and now I'm alive, but not living, breathing but not surviving.
I am Phoenix De Lange, son to a murdered mob boss, estranged brother, horrible friend, monster in the making, newest leader to one of the most powerful families in the Cosa Nostra.
And I will have my vengeance.
Or die trying.
I am Phoenix De Lange.
Death is all I know.
Until she offers me a piece of life--I can't resist taking.
5++ "Rise From The Ashes" Reading Owls
First of all, I am a huge Rachel Van Dyken fan and I love her books, period.
So girls hold your breath because this is Phoenix's story.
I wanna curse myself, oh why in the hell did I ignore this book for 1 year, can you believe it? 1 whole year. I used to come across this title almost every day but I just ignored. why?, because it was Phoenix's story. I always thought that reading Phoenix's book is a complete time-waste but the author
proved me wrong and now
Ember is my favorite from the entire eagle elite series.
Rachel Van Dyken made me fall in love with Phoenix and I just can't believe it. I hated Phoenix in all the previous eagle elite books but now I completely adore him. I want more Phoenix, can you hear me dearest author, please give me more Phoenix and Bee.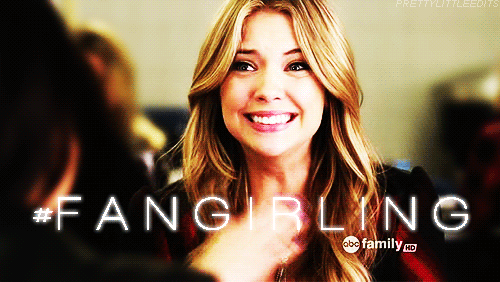 This is Bee's and Phoenix's story. Bee, as we all know, is Tex's sister and Phoenix has orders to protect her which means he is her bodyguard for the time being. Phoenix is very uncomfortable and uneasy around girls because of his past. He is not what he seems and he is definitely not ready for relationships and stuff. He is damaged beyond repair.
Bee, on the other hand, has a huge huge crush on Phoenix from the very first time they met and she has all the intentions to get under his skin and make him love her. Bee wants to love and be loved in return. She was never loved as a child, all the mercy of her as#hole of a father and now she wants to start afresh. So yeah, you can say that she has some major daddy issues. In spite of her issues, she is very cheerful and her energy is very infectious. She is the light of Phoenix's darkness. She is everything that Phoenix needs.
Bee is so cute and her childish attitude added the much-needed humor in the story. She treats Phoenix as a normal person and not as a killer or a rapist.
"I believe in you," she blurted, tears in her eyes.
"I just... I want you to know that despite everything... I believe in you."
Phoenix was really mean to her, in the beginning, to keep her safe from himself and his dark soul but Bee cracks his walls and Phoenix realizes that this girl is not gonna leave him alone so he has to come on terms with himself.
Now talk about the sexual tension, oh boy was it strong. It was like the electric current jolt. They were intensely attracted to each other. I was like "get your shit together Phoenix and just kiss her dammit!!"*ugh, it was frustrating*.
"Warm fuzzies?"
"I don't do warm fuzzies."
Well, we can't win 'em all.
"I do scorching blazes," he muttered under his breath.
The story has so many ups and downs and we come to know about Phoenix's past which is really really heartbreaking. This book is all about Phoenix's regrets and redemption and how a girl who herself is broken fixes him and ultimately fixes herself. Expect some action, it is Mafia guys, the story is incomplete without the gunshots and kidnapping*lol*. There is a family drama, oh common Bee is Tex's sister guys, and Tex is gonna turn his big brother mode on *yikes*. Also, there's a huge twist and you are going to love it, believe me.
Now leave everything you are doing and go grab this book and start reading. I am completely serious, read it. This is the kind of story that remains in your hearts forever.