Hey Readers!! *hugs and kisses*. How you all doing? I hope you all are great.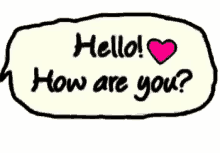 So this is February

'

The Valentine's Month'

.

As we all know that the Valentine's Day is not so far, so I decided to write or rather type a post about

'

My Fictional Boy

friends'

.
We all have Book Boyfriends. And we want them to exist in reality. I know I'm being childish but come on, who doesn't want a boyfriend like those in romance books *don't you dare lie to yourself that you don't want them*.
Now without any delay, let's start with my Book Boyfriend #1.
NOTE: Numbering is not done on the basis of preference, I love them all equally *lol*.

Name: Mason Lowe
Age: 20 years
Hair: Dark Brown
Eyes: Grey
Profession: Student - Engineering Major and Gigolo
Mason

from

Price of a Kiss

is the ultimate book boyfriend. I just love this guy and I have a serious crush on him. He is so sweet, sexy and an ultimate hottie. Here's a secret, hold your breath girls, Mason is a gigolo *shock*. Yes Yes, he is honest to God gigolo and irrespective of his profession I am in love with him. He is the most caring fictional boy, I've ever come across. He regrets his professional choices but he didn't have any hold on the circumstances as he had to support his mother and a sick sister and this makes him more swoony and lovable.
"Can I touch you?"
His lashes closed, resting on the tops of his tanned, sculpted cheeks as his smile grew broad. "You don't have to ask." I reached out immediately but paused within inches of contact. He must've sensed my hesitation because he reopened his eyes. "What's wrong?"
I swallowed, utterly overwhelmed. "I don't know where to start."
Mason's gaze warmed. He wrapped strong warm fingers around my wrist and drew my palm forward, leading me where he wanted my hand to follow. When he set it on the center of his chest, right over his heart and pressed my flesh to his as if fingerprinting my soul to his. I blinked back gratified tears.
"Start here. No one's ever touched me here before."
Name: Remington Tate (Remy, Riptide)
Age: 26 years
Hair: Black
Eyes: Blue
Profession: Underground Fighter/Boxer
Remington Tate (Remy)

from

Real Series
is every girl's fantasy. He is the definition of sexiness, an ultimate Alpha-male and one hell of a dirty talker. He is a boxer and the best one. He has a condition and that is, he is a Bipolar.
Yeah Yeah, he is dangerous and he knows it. He handles his condition pretty well so yeah he is a sensible guy. He is a perfect blend of sexiness, hotness, mushiness and sweetness and his love for Brooke (heroine) turns me into a puddle of mush.
"Why'd you want to have sex with me? To have a f*cking adventure? What was I supposed to be? Your one-night-f*cking stand? I'm every woman's adventure, damn you, and I don't want to be yours. I want to be your f*cking REAL. You get that? If I f*ck you, I want you to belong to me. To be mine. I want you to give yourself to me—not Riptide!"
Name: Daemon Black
Age: 18 years
Hair: Black
Eyes: Emerald Green
Profession: Student
Daemon Black
from

Lux Series

is an alien. Yes yes, He is not a human but still, I love him with all my heart and soul. He is arrogant but uses his arrogance as a mask to hide his true feelings. He is really really overprotective and possessive of his family. He is an amazing brother. He loves his family to pieces which makes me love him more. Daemon loves Katy (heroine) with everything he has and would sacrifice anything to save her even himself.
"Aliens—if they exist—are little green men with big eyes and spindly arms or…or giant insects or something like a lumpy
little creature." Daemon let out a loud laugh. "ET?"
"Yes! Like ET, asshole. I'm so glad you find this funny."
Name: Luca Vitiello (Vice)
Age: 23 years
Hair: Black
Eyes: Grey
Profession: Heir, NY Cosa Nostra
Luca

from

Bound By Honor

is everything that a mafia man should be. Tall, dark and handsome. He is the definition of danger and is even referred to as heartless. He is a perfect blend of Fierceness and sweetness. He is charming and ruthless. Aria is his only weakness and he loves her to pieces and would do anything to keep her safe. He is hot and I mean raise the temperature hot. If you love Mafia men then this is the man for you.
"Maybe love is a risk, but it's a risk I'm willing to take and as you said, it's not a choice. I never thought I would, never thought I could love someone like that but I fell in love with you. I fought it. It's the first battle I didn't mind losing."
Reed Royal from

Paper Princess

is a complete asshole. He is an ultimate jerk but the type of jerk who gets my panties in a twist. He is so so hot. He is alpha male and has a reputation *not good*. He stays away from feelings and commitments. He doesn't do relationships. He is a complete package of tall dark and handsome. As the story proceeds he gives into love and loves Ella with everything he has. He may be a jerk at first but he changes for good and I love him.
"I was having the best dream," I mumble as he curls his body around my back.

"What was it?" he says roughly.

"That you showed up in my bedroom and held me all night long."

"I like that dream," he whispers in my ear and then he does just that—holds me until I fall asleep."
So this was all about my book boyfriends. Many more to be added to the list!! *WINK*