***A Standalone novel in The Pucked Series***
I'm NHL defenseman Lance Romero, AKA Lance "Romance."
I'm notorious for parties and excess. I have the most penalty minutes in the league. I get into the most fights. I take the most hits. I'm a player on and off the ice. I'm the one women with no inhibitions want.
Not because I like the notoriety, but because I don't know how to be any other way.
I have secrets. Ones I shared with the wrong person, and she used them against me. Sometimes she still does. I should cut ties. But she makes it difficult because she's the kind of bad I deserve.
At least that's what I believed until someone from my past gets caught up in my present. She's all the good things in this world. She lights up my dark.
I should leave her alone.
Really? Does this book has to be so amazing? Does it really have to give me a book hangover? I really hate it when I can't pen down my thoughts or rather should I say type down my thoughts *lol* and it's exactly how "pucked off" makes me feel, helpless!!
This is exactly how I feel ;)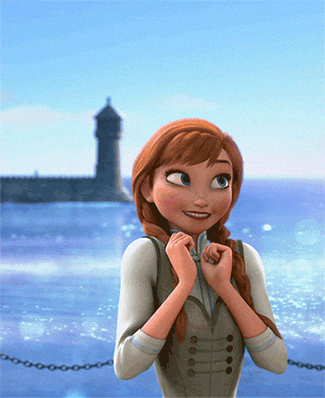 This was an angsty ride. The book kept me on an edge and I kept chewing my nails and now my nails look horrible but whatever, I really enjoyed this book.
So pucked off introduces us to Lance aka Romance (the name itself gives romantic feels) * I want to kiss him*, let's get back to point. Lance is NFL defenceman and he has a bad, I mean really bad reputation. He had a terrible childhood and an awful past relationship *I really hate his ex as in I want to punch her and It's not a joke*. Lance is really broken. He blames himself for something that wasn't his fault and this breaks my heart. And one more thing, he can't tolerate a woman's touch.
Enters Poppy, she is a massage therapist and she kind of had a crush on Lance since she was 12 but Lance doesn't even really know her. They both shared some happy memories as teens but Lance is clueless.
Lance and Poppy are instantly attracted to each other. Lance soon craves her touch and realizes that he has to let go of his past. Poppy is a breath of fresh air for Lance. Everything was going on smoothly but "Helena Hunting" is in a habit of pushing our boundaries so yeah, she has to test their love and in order to do that she has to introduce those nasty misunderstandings.
Can Lance forget his past and move on? Can poppy trust him in spite
of his awful reputation? Will Poppy give him a chance?
Their relationship was so sweet. Lance gave me butterflies with all his lovely words. He is the epitome of sweetness and hotness.
Pucked off consumed me from the very first chapter and I was really intrigued to know Lance's past. My heart broke for him. He suffered so much but whatever he felt for poppy was so pure. This book was so beautiful, It was something real. All in all I adored this book.
Lance and Poppy's first kiss. It was so......I can't even explain. It turned me into a puddle of mush... I got all swoony over it!!
Helena Hunting has given us a book full of sweetness and hotness. I loved her writing style. But she is in a habit of testing her our limits so she keeps pushing our boundaries. This story felt so real. So this book was "pucking awesome" Thumbs up!!