When Beth's marriage ended, her 'F**k It' list began. With the help of her footloose and fancy free bestie, Willow, she stopped sitting on the fence and overthinking.
After crossing paths with Jaxson Carter, her life would never be the same again. He's complicated, dark, mysterious, and the complete opposite to anything that she's used to. But at first, her sexual inexperience tears chunks out of her self-confidence.
Beth dives into her 'F**k It' list with both feet. She's learning how exhilarating it feels to let go, to take chances, and embrace her inner goddesses. Beth experiences sexual pleasure beyond measure during this rollercoaster ride.
Is he exactly what Beth's journey needs? The kind of guy who'll hold the door open for her, follow her through it, then slam her up against it to show her what it feels like to truly lose herself.
Or does that all sound far too sexy and simple?
Beth would rather die chasing her dreams than live running from her nightmares. But as the plot thickens, the dark clouds loom, leaving her confused about what she truly wants.
Can somebody's past dig their heels so far into them that they can never leave it behind?
4"sexcellent" Stars
This series is sexmazing. It's so sweet, cute, full of mushy romance and sexy as hell. "N.K. Love" has done a great job considering that this was her first series. Once you start reading the first book, you just can't stop and before you know you'll start with the next one. The story has that effect on you. It was quite realistic with no instant love but there was some intense attraction.

I mean love at first sight only shows how a person is attracted to someone's outward appearance but the love that develops with time is forever, In this, a person learns to love the soul and not only the fleeting beauty. I think I am going deep so without getting more philosophical let's proceed.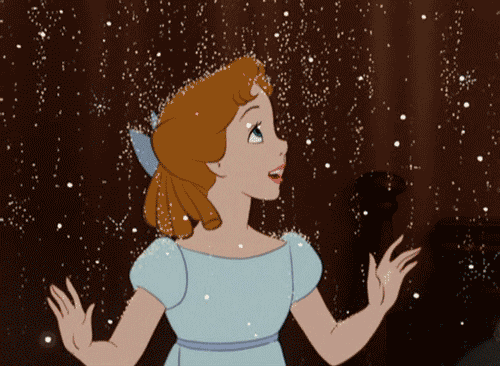 "The List Series" introduces us to Bethany Taylor (Beth) whose marriage has fallen apart. So after the divorce, she decides to start the "next chapter" of her life. She moves in with her best friend Willow and decides to live her life the way she wants. So basically this is Beth's journey of self-discovery. In order to gain some confidence, Beth makes a "fuck it" list which includes all her sexual desires. Enters Jax *swoons* as in Jaxon Carter. He is the ultimate hotness. This guy is the life of the story. The type of tension that you can feel. With time they develop a strong friendship but holy camoly! there was some serious sexual tension. Jax is one hell of a dirty talker so ladies control your desires *fans self*. As the story proceeds, they transform into friends who fuck flirt. Their regular flirting was really entertaining.
Beth and Jax craved each other. They wanted each other and finally they started friends with benefits sort of relationship and Jax helped Beth to complete her fuck it list and fulfill her sexual desires. As the series picks up pace many secrets unfold. Jax's dark side is exposed.
"I would move heaven and earth to keep from hurting you"
This
s
eries is one hell of a roller coaster ride. The twists and turns leave the readers confused. The plot twists were damn shocking, I didn't see it coming. I had an idea that must be something about Jax that makes him so intense but holy hell he has major past issues. There's drama, breakup, heartbreak, deceit and some earth-shattering se
x and intense love.
"I will catch you, Angel. Whether you let me or not."
I loved how the couple fell in love slowly and not instantly. They confessed their love for each other somewhere in the middle of the third book. Jax fought for Beth's love and trust. He didn't give up. He even faced his demons to become a better person, to forget everything and live and love. Beth accepted Jax with his light as well as darkness. They were one against the world.
I think I fell in love with Jax and Beth from the very first book. This series worth reading. It's something afresh and different. It's a perfect blend of romance, humor and mystery. Author's writing style was amazing. I connected to the characters very easily. All in all, this was a great time. I really wanted to give 5 stars but book 1 and 2 in the series had so many details that weren't even needed, in my opinion. I wanted more of Beth and Jax. But nevertheless, I loved the series.