How well do you know your loved ones?
A girl struggling to cope with the murders of her mother and five-year-old brother.
A journalist chasing the ghost of a potential serial killer.
A thirteen-year-old girl who slaughtered her parents.
And a revenge-driven psychopath who is about to destroy everyone's life.
After 9 years, a young writer is still coping with the brutal murders of her mother and five-year-old brother, as she moves into a house of horrors, to start a new life with her lover. Will friends and family be able to redeem Ally out of the impending doom in time? Will her infallible love become the key to the destruction of her already fragile world? Will madness prevail over love; true love over revenge?
Deceived is a gripping psychological thriller that mazes through the deepest, darkest emotions of human mind through the story of a vulnerable girl who treads in the mist of deception bred from a long unforgiven betrayal.
**Thank you Citrus Publications considering me worthy enough to send a review copy **
Be still my beating heart!! So this was an all consuming, nail biting and heart leaping out of my damn chest read.... Suspense is not my usual genre but this cover was like-- come Ammie and get me I am already yours 😂😂.
This was me looking at the cover!!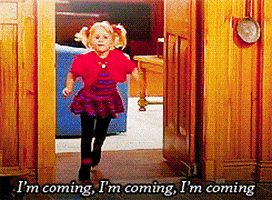 I usually read romantic phycological thrillers but this book was certainly different than my other suspense reads and I am glad that I didn't miss this amazing book.
Moreover this is Heena Rathore's debut novel and it was bang on!! I was blown away by the plot, it was so unique and definitely a bit complex but her writing style and storytelling skills made this book more real and enjoyable.
The story introduces us to Allison stone or Ally who after 9 years is still haunted by her mother's and brother's murder.
She lives with her best friend, Sam and her dog, Max to keep those awful Memories away. Suddenly she reunites with her cousin and childhood best friend Steve.
The story also travels back in time to 1978 when a 13 years old girl called Elizabeth Lawson murdered her own parents.
In the present time Steve tries to connect the dots. He tries to connect both the cases together to solve the mystery.
On the other side Ally decides to move in with her boyfriend to live a peaceful and happy life but is she doing right? Who is Elisabeth Lawson? Is she connected with the stone murder? Why were the stones even murdered in first place? Was it revenge or simply pleasure?
Want the answers? Dive Right ahead into the book and I assure you that you won't regret it.
For the lovers of suspenseful thrillers here comes another amazing book. Believe me you don't want to miss it!! This book will irritate you and frustrate the everliving hell out of you but you will love the angst!! This one is totally recommend.