Love is a dangerous thing. It brings with it great joy, and opens you up to pain. But does one really have the courage to say no and look the other way?
Laila is yet to recover from her painful past. Hurt, and untrusting of love, she is fully immersed in work, her only source of cheer. Her bakery franchise is very popular and she just might be able to go national, if she can pull off that big deal.
Just when things are looking up, along comes JD, an impetuous, free-spirited creature to stir up the calm. He's her exact opposite. Laila s self-destructive, he s life-affirming. She s cautious, he s buoyant. But here s the thing: he makes her feel the very things she wanted to forget. Stirring a familiar passion she longed for but had lost the courage to pursue.
They are irrepressibly drawn to each other but will she ever be able to trust him?
Every Time It Rains is the story of every girl who has ever had her heart broken. And fallen in love again.
Light, funny and emotional read which leaves you with positive thoughts.
One quote that comes to my mind after reading this book is :
"we all are a little broken, some more than the others".
This quote defines this book so well.
This is the story of first love gone wrong and second chances. This is the story of hope and self healing. This is the story of friendship, love and trust.
The story revolves around Laila and JD. Laila had a tough past and is still living in it's aftermath. She is a no nonsense type of woman and does not take shit from others. She is independent and as happy as she can be.
Time and experiences has made her hard, taking away all her faith in love.
Enters JD, with all cool dude attitude, charming
boyish grins and carefree nature
and suddenly laila's world is turned upside down. He touches those parts of Laila which she has deeply hidden. They are as opposites as they come but opposites have a way of finding each other. But the question is, will Laila move into the light or succumb into the darkness? Will she ever trust anyone? Will she ever find her happily ever after?
The book was quite good but the bond between the main characters .i.e. Laila and JD was missing. We weren't even introduced to JD till the half of the book. There was so much of detail about anything and everything but no detail about the character's relationship. I wanted to read more about the couple but what I got was more of Laila and her relationship with her friend Maahi and her employees which is quite ridiculous. We don't get enough scenes between Laila and JD. The author must focus on the main characters rather than the supporting characters. I wanted to know more about JD's past but the author didn't give away a single thing about him. Frankly speaking, the characters were very vague and not developed except Laila.
Nevertheless the novel had a good plot and writing style which forced me to read ahead. So all in all I enjoyed reading this book it was a fair read!!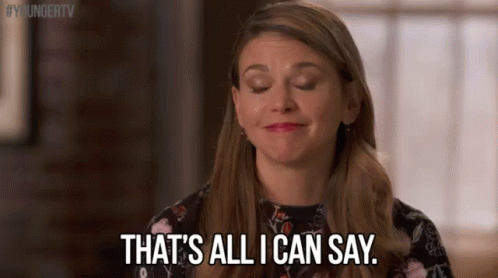 Supporting
characters- 4
Stars
Character Development- 2.5 Stars
Plot Development- 3.5 Stars
Sexual tension- non existent