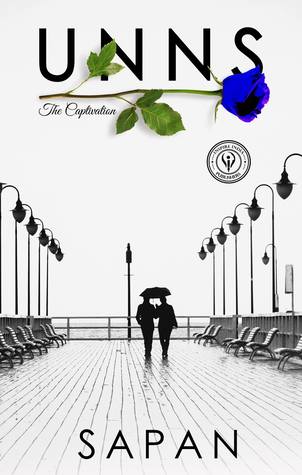 "Of course you know about the seven stages of love, but have you ever lived them?"

Atharva Rathod and Meher Qasim.

Lovebirds since adolescence. Bonded by love, separated by circumstances. They part ways only to meet again. But this time, he is on a secret mission...

Are they in control of their own destiny, or its their destiny which is making them dance to its tunes? Only time would answer, as Atharva and Meher unwillingly and unknowingly transcend the seven stages of love.

A quintessential tale of love and romance marked beautifully by its own rustic old school charm.
**Thank you Half Baked Beans for considering me worthy enough to send a review copy **
This was not what I expected it to be...this was much better than that. This is not your ordinary romance, this is something deep, something more.
I don't know what to say about this book. I am so confused, conflicted and heartbroken. I mean this book had an amazing concept but still it was so predictable at some places. I just can't describe it in words!!
Childhood sweethearts, Atharva Rathore and meher Qasim, connected by love, separated by circumstances but when they reconnect, it's not about love but secrets.
This is what we call an eternal love story. Different people, different circumstances, different missions but same old love.
The story revolves around a Hindu boy- Atharva and a muslim girl- Meher. They first met in school and fell in love but somehow grew apart in the end of school days.
Growing up Atharva joins the research and analysis wing (RAW) and becomes a RAW agent and Meher on the other hand faces a tragedy and settles in Germany.
Years later their paths cross again but are they meant to grow together or will the destiny simply tear them apart again? What secrets are they hiding? Are they lovers or enemies?
I'd recommend this book to everyone who likes to read good romantic fiction. Though the story is a simple romance but the presentation (seven stages of love and seasons of life) is quiet new and unique. The writing style was good and I was able to connect to the characters very easily which is really important for me as a reader. The only thing i did not like was the predictability of the story. So all in all it was a great read!! I definitely recommend this one!!