Madhurima Pandey is twenty-five, single, and gradually coming to terms with the annoying 'you're next' nudges from family and friends. But soon they realize that chances of finding a groom for her are slim-mainly because she's not. At 93 kilos, she knows she isn't the ideal weight for marriage, even if her family believes she's the ideal age.
Despite her reservations, the hunt begins, and so does a spree of rejections until Harsh comes along. Madhu cannot believe that a boy with no obvious flaws has agreed to marry her. Low self-esteem makes her suspect he's either impotent or a homosexual, but she doesn't turn down the proposal immediately.
A negligible period of courtship and a hurried engagement follow. But does Madhurima really find her happily-ever-after? Or are there more surprises in store?
Jovial, witty and unapologetically honest, Madhurima Pandey's story of struggle and survival in the run-up to her D-Day gives you a refreshingly new take on the big fat Indian wedding.
**Thanks to the author and Penguin Random House for the Review copy**
I am so confused!! I don't know what to say. I liked this book and then I didn't like it, all at the same time. I am so conflicted about my feelings right now that I am not even able to express them!! ugh!!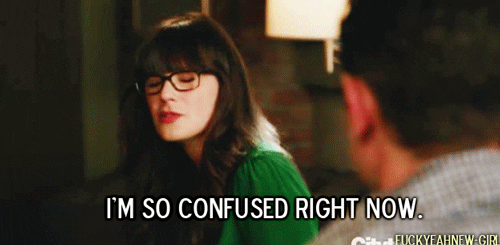 it's sort of frustrating when you have so many expectations from a particular book but then when you read it, it's not what you actually expected it to be.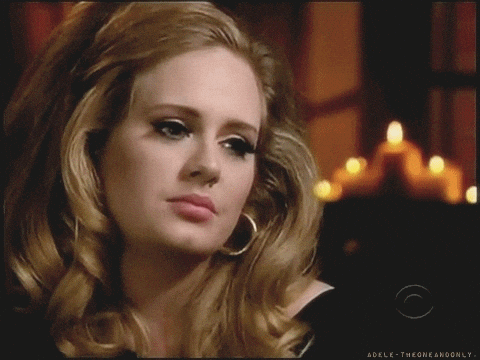 When I came across 'Encounters Of a Fat Bride', I was like yes!! This is the book I was looking for. This is definitely going to be different and full of love which would lift up my mood! So let me clarify, before starting the book, I was like this👇👇
And after finishing the book, I was like, Okay!! not bad, at least it was funny and enjoyable and full of sassy heroine!! So, now let's come to the story!! The story revolves around Madhurima pandey, a 25 year, independent woman. She is witty, wise, intelligent, educated, employed but still single. So what's the problem? The problem is that she weighs 93 kilos and is hence ' THE DUFF', as in 'Designated Ugly Fat Friend'. But she has no problem being single, she is completely happy.
But as she comes from a 'typical Indian Family' so her parents push her to give guys a chance and hence, begins the process of 'groom searching' and as expected because of her weight, she is rejected by everyone which makes her lose all her self confidence.
And then suddenly , she is forced to meet Harsh expecting him to reject her too but surprisingly he doesn't reject her. Harsh is depicted as an average shy guy, who has his own issues, he is handsome in nerdy kind of way and as he didn't reject Madhu so eventually Madhu agrees to marry him and all the preparations begin and then something happens and Madhu breaks off her engagement. So all in all this book is a typical Indian Family Drama with some amazing characters.
The thing that was missing from the story was 'Harsh' and he is the male lead.
There was no actual conversation between the couple except a date and few messages and then they are engaged and then Madhu breaks off the engagement, they meet again, there is a period of courtship but their is no actual conversation.
I didn't really feel that Harsh even existed. I mean he was supposed to play the male lead but he wasn't even there in the story. No conversation, no chemistry, no humor. The main element that is romance was completely missing and as the story was about a wedding so I expected something even if the hero had his issues.
This was the reason, why I was unable to love this book the book and believe me I wanted to love this one but one thing in particular, that is the romance element held me back.
If you are not a romance person, and just want a funny, short read, then go for this book, you will love it!!
Harsh- 2 Stars (I don't know, he didn't have a major role)
Supporting
characters- 3.5
Stars
Romance- 0 star (non existent)