"As I opened the door and stepped into the humid night, her scream followed me out. But I knew there was still love for me in her heart…
I'm unforgettable."
Paul Strom has a perfect life: a glittering career as an advertising executive, a beautiful wife, two healthy boys and a big house in a wealthy suburb. And he's the perfect husband: breadwinner, protector, provider. That's why he's planned a romantic weekend for his wife, Mia, at their lake house, just the two of them. And he's promised today will be the best day ever.
But as Paul and Mia drive out of the city and toward the countryside, a spike of tension begins to wedge itself between them and doubts start to arise. How perfect is their marriage, or any marriage, really? How much do they trust each other? Is Paul the person he seems to be? And what are his secret plans for their weekend at the cottage?
Forcing us to ask ourselves just how well we know those who are closest to us,
Best Day Ever
crackles with dark energy, spinning ever tighter toward its shocking conclusion. In the bestselling, page-turning vein of
The Couple Next Door
and
The Dinner
, Kaira Rouda weaves a gripping, tautly suspenseful tale of deception and betrayal dark enough to destroy a marriage…or a life.
PUBLISHER- HQ Fiction, An Imprint Of HarperCollins
*Thanks to HarperCollins IN for a physical review copy in exchange for an honest review*
Aaaaah*** what? What did I actually read? I am suffering from a book hangover. I truly am. I don't know how I feel. This book has sucked my thoughts from me and I am confused about my feelings. This was an amazingly creepy read *if you know what I mean*.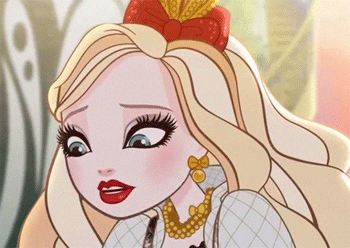 I finished this book in one sitting straight! I was just unable to put it down. I was dumbstruck and once I finished I was like, did I just read that?
The story revolves around Paul and Mia. They have everything, the perfect marriage, the big house, money, and two beautiful children. Paul has a fantastic job at an advertising agency and Mia is a homemaker.
Paul is a psychopath with the biggest ego ever. I mean he himself says that he is the perfect husband. He protects and provides well for his family. They want for nothing. This is all said by Paul himself, he gives himself so much importance. It's like he is the center of his own universe.
Guys believe me when I say he is nuts. I have no idea how Mia puts up with his maniacal behavior.
Okay so moving on, now he has planned a perfect weekend for just him and Mia at their cottage. He's He has promised Mia that it's going to be....
He pretends to be a good guy and does everything to make him look good to others. Apparently, he is a wolf in sheep's clothing. And his psychopath tendencies? Dare I say that they shocked me. I sort of got a dangerous vibe from him from the very starting of the book but still, he was awfully creepy. *Shudder*
All the events in the book took place in a 24-hour timeline and I was quite amazed by the fact that how the author actually put so much suspense and thrill in a 24-hour timeline.
I am not going to reveal anything more but guys this book is not what you think it is. It will leave you gawking at the last page and a bit hungover too like it left me.
The plot was woven very nicely. The thrill and suspense and that angst built up page by page. Though the book was a bit too slow for my liking in the beginning, it improved impeccably somewhere in the middle. Ok so here is the fun fact, I found Paul's big ego really funny. I even laughed at his psychopathic tendencies and I was like oh guy you have no idea want a big shit you are.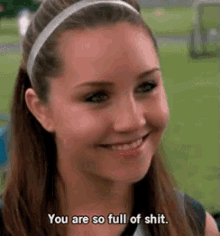 His inner thoughts and Outlook is really funny or at least I found it funny. But the thing I didn't like was that the majority of the book revolved around Paul's thoughts and I am a bit bigger on conversations but except that fact, the book was really good. And the suspense part was amazing. Talking about the writing style, it was good, not great but good. And the creativity was just amazing.
Oh, and yes you'll love hating Paul.
Perfect for all the psychological thrillers lovers. If you love reading about Psychopaths, go for it. If you love suspense, go for it. If you love reading in general go for it.