Tiasha: I am very annoyed.
Aakaash: That's your job, Tiasha. Good that you are doing it well.
Tiasha: And I am very serious.
Aakaash: When are you not!
Tiasha: Argh! I hate you, Aakaash.
Aakaash: Thank God for small mercies!
Just like a scoop of vanilla ice cream makes the sizzling chocolate brownie delicious, these best friends complimented each other. A chef by passion, Tiasha jumps and waves through her professional choices, while Aakaash, the witty stand-up comedian, knows exactly what he wants.
He was the tranquility which refugees crave to stay in and she was the refugee, who wanted to wander and explore. Imperfect Misfits is a story of perfect misfits, food, frolic, emotions and their endless imperfections.
The question is, will their friendship survive through this wavy journey of love?
AUTHOR- Devanshi Sharma
PUBLISHERS- Srishti Publication
FORMAT- Paperback
*Thanks to the Publishers for a paperback review copy.*
Cuteness Alert!! This was one hell of a cute ride.
Mature and sorted hero?
Childish but likable heroine?
Definitely an enjoyable read!!
The story revolves around two best friends, Aakaash and Tiasha. Aakaash, an aspiring standup comedian is the sensible one, his dreams and ambitions all clear.
Tiasha, on the other hand, is childish but has that innocent vibe. She has no idea about what the hell is she going to do with her life.
Their friendship slow blossoms into love without them realizing it and they give that blossoming love a chance.
But the thing just doesn't go well so they decide to go back being friends and try to date others but that turns out to be far more difficult than imagined. They have feelings for each other, the type of feelings they just can't ignore.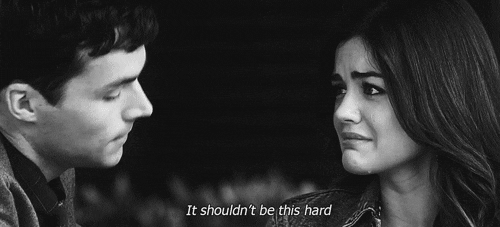 So they throw themselves into their lives. Aakaash pours everything he has into his comedy and his hard work gives, he gains famous. Whereas Tiasha follows her profession, still unaware of her real dreams and desires.
They are polar opposites but sometimes the heart just doesn't care. There is chaos and drama and fun along with lots of love! Get ready to fall in love with this cute little book.
Talking about the book, it was quite enjoyable. I liked author's writing style. It was simple and engaging. The characterization was okay I guess but I didn't feel that love or the spark I usually look for in the love stories. Being a romance reader, I have almost read 500 books so yes I felt that this one was not up to those standards yet but it was still great. I appreciate author's efforts. I just didn't have those cuddly mushy feelings, if you know what I mean. But yes, I enjoyed reading this book.
Recommended to everyone who likes 'best friends to lovers' troupe and is looking for a light enjoyable read.