Welcome to Camp Reset, a summer camp with a difference.
A place offering a shot at "normality" for Olive, a girl on the edge, and for the new friends she never expected to make – who each have their own reasons for being there.
Luckily Olive has a plan to solve all their problems.
But how do you fix the world when you can't fix yourself?
TITLE- Are We All Lemmings And Snowflakes?
AUTHOR- Holly Bourne
PUBLISHERS- Usborne
FORMAT- Paperback
*Thanks to the Publishers for a paperback review copy.*
First things first, let's gush upon the title and cover! Aren't they so intriguing? Holly always delivers one of the best covers which adds lots of brightness to your bookshelf. Talking about the title, it is just something that demands attention and makes you want to read what's inside!
Holly Bourne is someone, who always brings something new to the shelf and this time she brings you Olive, a young girl with bipolar disorder, who wants to fix everything and everyone around her but what she doesn't know is how to fix herself.
As rightly said by Holly Bourne, 'How do you fix the world, when you cant fix yourself'?
The book begins with a bang and I was unable to put it down. The emotions were so deep and all over the place. It felt like, I was actually dealing with someone suffering from bipolar disorder. One second everything was bright and happy and then suddenly it was all low and gloomy. Holly definitely has a talent of portraying emotions and making the readers experience the same.
"You don't have to stop looking after yourself just to help the world. In fact, sometimes it's better for the world if you put yourself first."
The book was amazingly written and the plot was well weaved. This book was sort of erratic and all over the place but once you get the hang of it, it becomes easier to understand and read.
"Life's just a complicated mess with absolutely no purpose."
As the book paced, I developed a love-hate relationship with Olive as you really cannot love her or hate her. I cannot explain it but you'll get to know it once you read the book. Talking about other characters, they were well developed and the author even focused on their illness a little bit which was like a breather from Olive's condition and as per me, it was much needed because there came a time when Olive was literally suffocating me.
The thing that I didn't like was the ending. I found it hollow, abrupt and all of a sudden. One moment, I was reading and the next moment it's finished! That's what it literally felt like. But then everything can't be perfect right?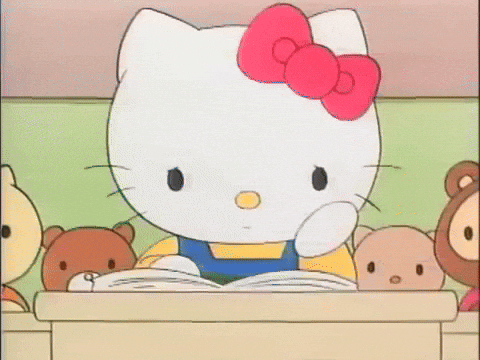 All in all, it was a good read for me.
Recommend to the readers who are patient enough to read a book with mental illness because believe me it's not an easy read. You have to give yourself time to understand what is happening and why it is happening! If you can do that then this book is for you.