I might've ruined any chance I ever had at a meaningful relationship when I decided to become a male prostitute at eighteen, but that was okay.
I paid off my mom's debt, the rent, my sister's hospital bills. I put food on the table and kept eviction notices at bay.
It was worth it.
But was it worth the price of my soul?
Two years later, this job has begun to kill me in every way but physically, until SHE comes along.
Reese is the breath of fresh air I need. She makes me smile, she makes me laugh, she makes me want more. But how can we ever be together after all the choices I've made?
Listing one mistake after another, these are my confessions and how we came through to the other side.
TITLE- The Price Of Mason
AUTHOR- Linda Kage
What's your fantasy?
Finally, the wait is over and it's here. I have been waiting for this book for like forever and now I am finally able to get my hands on it.
If you follow my blogs then you'd be knowing that I am a big Linda Kage fan. I loved the first version of this book (Price Of a Kiss) and now I am loving the second one as well in which we get Mason's POV. I feel like this book was quite important as Price of a kiss didn't cover Mason's feelings and as per me in a plot like this, hero's perspective is a must!
"This isn't just my story about what happened.
These are my confessions."
The story revolves around Mason And Reese. Mason's hard times had led him to make some tough and wrong decision which seemed right to him at that time. In order to help his single mother and his sister, Sarah who has a condition of cerebral palsy, Mason chose to become a gigolo and now when he wants to get out of the mess, he is big time stuck in it.
"I was nothing. A filthy, worthless man-whore, bound by the cash of the rich and depraved.
I wanted out. I wanted out of this life so bad."
Reese has her own mess to handle. she has a past which is still trying to catch up with her future to ruin it. She has successfully constructed a new life for herself but when Mason makes enters her life, she is a goner.
As the story progresses, they develop a strong bond which helps them to get their lives on track.
"You're my hero, Reese. Before you came along, everything inside me felt so dark and miserable. But now…it's not."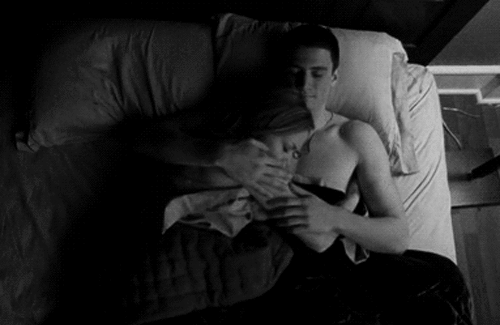 But when everything is generally going well, life has to cause some drama right? so that's what happens in the book as well but their love wins in the end. Three cheers for that!!
Okay, so my feelings? I love this book just like I loved the initial one. During the beginning, I felt like Mason was a little vague and was just a lustful character but then it got better. That's what Linda always does! She makes me fall for the characters. There were bonus scenes in this book that weren't covered in the previous one that highlights Mason's struggles. Did I say how much I love this book?
Author's writing style and the pace was as amazing as always. The slow-burn romance was well constructed and didn't irritate me at all. Generally, I don't like it when the story is too slow to enjoy but here we are talking about Linda! she always does it right.
All the romance junkies out there, this one is for you! you need to READ this like right now!
To mark the end of my review, here is a quote:-
"Happiness can be found, even in the darkest of times, if one only remembers to turn on the light."
When mason gets down on his knee and finally proposes Reese.