They fell in love – unaware that it had happened! But the passion that lay veiled within, would that be enough to re-write their future together?
Ahaana runs an event management company called 'The Threshold of Love' with her childhood friend, Ansh. Celebrating love in the lives of her clients, she is unknown to the emotion herself.
Only until business tycoon, Ronit Malhotra arrives at her doorstep to get his wedding planned. At first sight, she experiences what weak knees are, but is unable to come to terms with the emotion love.
As fate may have it, Ronit too cannot stay oblivious to Ahaana's charm and charismatic magnetism.
When things spiral out of control, Ahaana meets the fun-loving stranger Soham at her cousin's wedding. As an arranged marriage is set between them, will true love and passion make way into the inevitable and re-do what destiny has already carved?
Join their roller-coaster journey to find out how the mind and heart are tossed around At the Threshold of Love.
TITLE- At The Threshold Of Love
FORMAT- Paperback
PUBLISHER- Srishti Publishers

*Thanks to the author for a review copy.*
(All opinions are my own)
Namita Sonthalia brings her readers a cute and heartwarming tale of love, perfect for all the romance-buffs out there!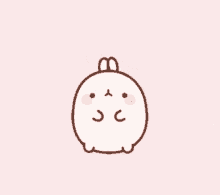 'The heart has its own language, which only the eyes can fathom.'
The book introduces us to Ahaana, a confident and self-made event manager, who runs her own event management company called 'A Threshold Of Love' in partnership with her childhood friend Ansh.

Enters Ronit, a successful business tycoon, who wants Ahaana to plan his wedding. Ahaana and Ronit strike up an easy-going friendship as soon as they meet. But things do not go as per the plan and Ronit's wedding gets called off and both of them lose touch with one another.


Ahaana, all of a sudden meets a guy named Soham at her cousin's wedding and finds herself being sucked into an arranged marriage with him.

When destiny brings Ronit and Ahaana together once again, they start developing feelings for each other which in turn makes everything much more complicated.
'The heart muddles up things and leads you to a mess.'
Will Ronit and Ahaana find their way back to one another or will they succumb to heartache?
I completely and wholeheartedly adored this book. I am not the one for the love triangles but this was an exception. Page 1, and I was like: oh she writes beautifully.
The story is primarily told in Ahaana's POV, followed by Ronit, and then certain bits are told in multiple POV. The best thing is that the narration is so good that there is absolutely no confusion. Even when the POV changes abruptly, one can keep up with it without getting confused all of a sudden. The story is told at a very smooth pace, certain things were a bit stretched out as per me but it didn't bother me much.

Ahaana and Ronit were cute together but that chemistry was missing. I just wanted to feel a bit of passion apart from all the cuteness.

I loved Ansh and Mishka's story that was running in the background. Both of them were so cute.


CHARACTERISATION: I absolutely adored each and every character of this book. All of them are just so well constructed and I felt really connected to them. The characters are really well thought of and there is an aura of positivity surrounding all of them.


COVER & TITLE: The cover is beautifully crafted and the title perfectly compliments the book. I couldn't think of a better title.


Recommended to all the contemporary romance lovers who are looking for an easy-breezy read.