The love story which starts in early 90s, mainly revolves around three characters Aamir, Shikha and Samaira. Aamir an MBA graduate resides in Delhi. He was separated from his girlfriend Shikha during the Lucknow riots three years ago. Aamir has been living a depressed and a stressful life for the past three years. His best friend Bhaskar insists him to see a psychologist. Aamir decides to consult a psychologist named Samaira who is also a friend of Bhaskar.
On the other side his mother wants him to get married and settle down in life. She is unaware about his affair with Shikha. Aamir shares his past with Samaira during his counselling sessions. After spending a lot of time with Aamir, Samaira also starts feeling strongly for him. She starts leaning towards him. Samaira also try to convince him to move on before sharing her feelings with him, but Aamir stays adamant on his decision and continues his search for Shikha. Aamir's quest for Shikha guides him to beautiful Ladakh.
But could Aamir find Shikha? What exactly happened during the riots that separated the true lovers? All the answers unfold in the climax of an enchanting love story.
TITLE- I'll Wait For You Till The Eternity
FORMAT- Paperback
PUBLISHER- RedGrab Books

*Thanks for a review copy in exchange for an honest review.*
(All opinions are my own)
'I'll wait for you till the eternity' is a story of love that knows no bounds. Apart from the romance aspect, the story also focuses on how politics in the name of religion and caste destroys the lives of hundreds of people. Along with this, mental health is another topic that has been covered in this book.
Set up in the 90s, the story primarily centers around Aamir and Shikha, who deeply fall in love only to be separated during the Lukhnow riots.
It has been 3 years since Aamir has lost Shikha but he has not yet given up his search for her. Losing Shikha has landed Aamir into depression which is ultimately destroying his life.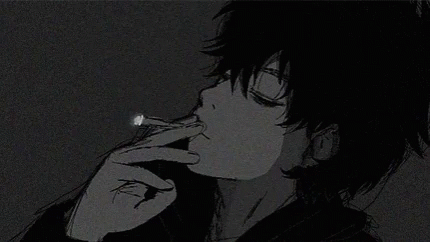 On being insisted by his friend Bhaskar, Amir relents and agrees on meeting a psychologist, Samaira.
Samaira amidst her counseling sessions with Amir finds herself falling for him but Amir is hell-bent on finding Shikha, which leads him to Ladakh.
Will love simplify things or complicate them even more? What does destiny have in store for Aamir, Shikha and Samaira?
COVER & TITLE:
The cover is beautiful, it was what made me choose this book. The title is well thought of and does justice to what lies inside.
The writing style is simple and crisp. The plot is good but could have been better. I really liked the emphasis on mental health which is not usually brought into consideration in romance novels. I mean love is one of the strongest emotions and the pain it comes with can really take a toll on people.
Talking about the pace, I found the book quite slow for my liking, and certain things were repetitive which got on my nerves. Also, the book has a lot of grammatical errors and needs better proofreading because it really interfered with my reading experience.
Characterization is great. I could easily relate to every character. Also, there are very few characters in the book and it majorly revolves around Amir but that was absolutely fine with me.
In a nutshell, it was a fair read for me.