I'm not your typical girl. I've been running away from the memories that haunt me for so long that depression has become my only comfort. I was content in the darkness...until Wes Michals offered to be my light.
I didn't know that time wasn't my ally -- that every second that ticked past was one step closer to the end of something that was beginning to mean the end of myself. He tried to warn me. He promised me all he was able to offer--each moment as it came--but it would never be enough.
Sometimes when you think it's the end, it's only the beginning. Wes thought he could save me, but in giving me everything, he ruined me. Because after one kiss, one touch, I couldn't--I wouldn't ever be the same.
And from that moment on, his heartbeat became my own.
5 "Fight To Survive" stars
My Casting
:-
WOW!! This book is my RUIN. This is the type of book that made me laugh, cry and even swoon. I was an emotional wreck throughout the book *crybaby*. What can I say about this one, this book is forever. It's the type of the story that remains in your heart forever. Ruin just made me speechless, I am not even able to gather my thoughts. This is one of the best books I've ever read.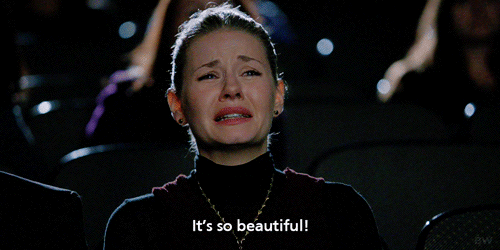 Hats Off to Rachel Van Dyken. I don't know how she manages to write such enthralling stories. She is just amazing. I am a die heart fan of Rachel Van Dyken from now, end off.
Disclaimer- Keep a tissue box with you while you are reading this book. Thank me later *lol*.
"Ruin" takes us on the journey of Wes and Kiersten, both of whom haunted by their own demons but in a completely different way. Kiersten is a sweet, Innocent, small-town girl whose life is completely shattered by a tragic incident. She leaves her town for her higher studies and tries to adjust to her new life. Enters Wes Micheals, the college hottie, football star, he's almost a celebrity and has everything but only in the materialistic sense. He is a reformed bad boy with fuck it attitude but it's not always what it looks like right? So yeah he has some secrets, the kind of secrets that is every person's nightmare.
"Maybe it's not in the perfection of life that things
make sense but in the chaos"
On his first meeting with Kiersen, he saw through her soul and realized that she was broken. She wanted to chase away the demons that haunted her pretty dreams. He wanted to save her. It was like by saving her Wes wanted to save himself.
"I told her that I wanted her world to change.
Hadn't expected mine to shift as well"
Wes taught her to leave her past behind and live her life because she's lucky to have it. He cared for her, he wanted her, he chased away her demons and held her in the darkness. He wanted to love her devour her but the time was ticking because, in the end, it's all about the time right?
"I was keeping something epic from her, which sort of made me the villain in this tale. But damn, I wanted to be the hero."
Wes and Kiersten's relationship was so beautiful, it was adorable *sigh*. They were perfect in every sense. They were not only insanely attracted to each other but also had feelings. Their relationship was like a rollercoaster ride with so many sharp and smooth curves and turns but their love was strong enough to get through all of it. They made me laugh out loud and also cry like a baby. They had that heart to heart sort of connection. Neverthe, ess I had a huge smile plastered over my face in the end, as it's said "all's well that ends well" .
What can I say about "Rachel Van Dyken". She is one of my favorite authors. I just want to thank her for writing such a beautiful story. This book gave me hope. This one was relatable. Her writing style is amazing, she left me speechless. This book is deep guys but it's definitely a must-read.
I loved loved loved this book. This one is so close to my heart. I felt every word, every emotion.
So curl up on a couch with your fluffy teddy bear and a cup of coffee, don't forget the tissue box. Pick up Ruin and start reading.