I have the most lucrative job in the country as a hacker in the notorious underworld. I've built entire systems and destroyed evidence for career advancement while stealing and exploiting data for personal gain.
I'm the black hat hacker for the Chicago Syndicate and hold all the dirty secrets of the most powerful men in the U.S. in the palm of my hands, just a keystroke away from mass ruination.
However, no one knows my dirty secret, a decision from my past that's just aching to blow up in my face and shatter my future. Especially when a certain wavy haired brunette begins to demand my attention with her odd ways and her carefree attitude.
She's a woman who makes me go against everything I've ever believed.
A woman whom I'm forbidden from having my usual one-night stand with, even if she was available.
A woman whom I have to keep from getting herself killed, whether she likes it or not.
You don't know me, but neither does she…yet.
Black hat hacker has hacked my heart. This book was simply stunning. I love mafia romances and this was one of them. It wasn't too dark but still it had some dark moments. I was unable to put this book down, it was really intriguing and full of humour and action. I read it in one sitting and I loved loved loved it!
Black hat hacker had best friends to lovers vibe and this concept was depicted in a very nice way. Their relationship wasn't irritating, and this is the first friends to lovers book in which the character's continuous denial didn't get on my nerves. It was such an enjoyable read.
The world can be dark and cruel, but the important thing is we face it together.
The book revolves around Henry, a black hat alpha hacker , he is so hot and oh so sinfully sexy and smart, oh forget that lets just get to the point so I was saying that Henry is a hacker who has made his way from bottom to top and has secured a reputable position in Chicago syndicate. He had an awful past and had made some seriously ridiculous mistakes so he just sticks to one night stands. But the problem is that he is insanely attracted to his boss's sister who totally reciprocates his feelings but she is also kind of committed to a douchebag so he just holds back but he is so damn jealous and I love jealous heroes. Mary on the other hand thinks that she is not able to hold Henry's attention so because of this reason she friendzones him. All in all they both just misinterpret each other's feelings.
I don't fuckin deserve you, but you make me need you.
As the story proceeds their relationship blooms. Their relationship had so many bumps but they just got through it. And oh boy!! The chemistry was just great. The sexual tension could be literally cut with a knife, it was certainly​ off the charts. This book had a bunch of twists and turns which were quite shocking and I really didn't see them coming. The story was so intense at certain places and so funny at the other. This book did have 2 heart-wrenching scenes and they were so well written, one of them even brought tears to my eyes. And I loved that scene.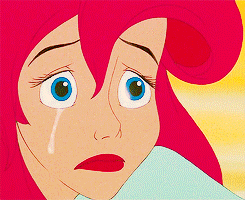 The author did a great job with this one. She has a way of writing that consumes the readers completely. I highly recommend this book. Guys!! Believe me you really don't want to miss this one!! So go ahead and get hacked!!
Supporting
characters- 5
Stars
Emotional scenes- 5 Stars
Would I recommend this book? YES
Would I read other books from this author? YES
Did I enjoy this read? YES