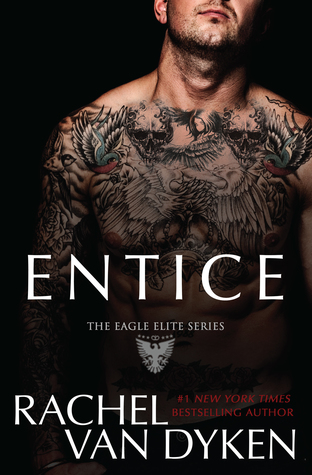 "As burns this saint, so burns my soul. I enter alive, and I will have to get out dead."
Chase Winter let the love of his life slip through his fingers and into the hands of his best friend and mafia boss of the Abandanato family. Now that he's been given a second chance to right a wrong--he refuses to let his own selfishness stand in the way. The only problem? He's not fully in possession of his heart, so when Mil De Lange, the girl who's innocence he stole, and heir to the worst of the worst mafia families in the US, asks him for a favor. He actually says yes, not realizing that that one yes has the power to destroy them all.
Mil's been in love with Chase as long as she can remember, but as the years went by, the love turned to hate, and now that he's agreed to help her, she's wondering if she made a fatal error. Because Chase isn't a teenager anymore. He's a hot blooded male, bent on owning every part of her body and soul, and willing to kill anyone in his path who dares stand in the way.
It's time for secrets to finally be revealed...but make no mistake, it's going to take a lot of bloodshed for those truths to be discovered.
You've never read a New Adult Mafia story like this before...loyalties will be tested, lovers reunited, and friendships obliterated. Welcome to the Family. Blood in--No out.
Entice (Eagle Elite Book 3) May 13, 2014....Are you in?
"You don't work for the mafia and not think about it. Death was at your door constantly. Shit, it practically camped there."
I wholeheartedly accept my love for the eagle elite series. I mean I am infatuated with this series. No matter how many times I read it, I never get bored.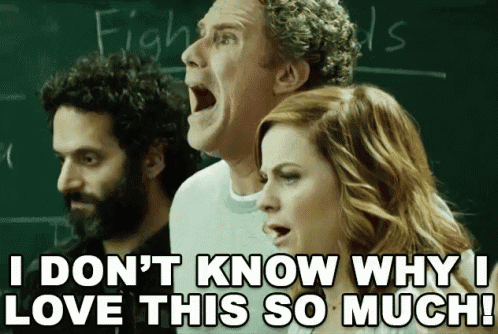 This is me reading entice the third time but I still love and adore it as much as I did when I discovered this book.
So finally in Entice we get our sweet, dark and charming chase. I love chase more than Nixon. Sorry Nixon but this is the harsh truth, accept it. (Hahaha)
No doubt I loved this book more than the previous one. I hate love triangles and the dearest author i.e. Rachel Van Dyken is hell-bent on including love triangles in everything. And the previous two books did have a nasty love triangle.
The story starts off with my dearest Chase Winter or Chase Abandanato nursing his broken heart after losing the love of his life Trace to his best friend/mafia boss Nixon Abandanato.
"Second best.
Right-hand man.
The fixer.
So basically, I was nobody."
But now he has a bigger problem than just nursing a broken heart and that problem is named as Emiliana De Lange aka Mil the boss of the De Lange Family and she is a badass but she can't protect herself anymore and now she needs someone to protect her so she asks Chase to marry her.
"Every girl imagined marrying someone she loved — a prince or a knight in shining armor. Not the villain".
Mil wants protection and Chase wants a purpose so he agrees in protecting her by marrying her. But the most important thing? They hate each other. This is no marriage of love but a marriage of convenience ( I love this troupe).
"I was going to end up strangling my bride — in bed, and not Fifty Shades-style."
Chase reminds Mil of her shattered dreams and mil infuriating and irritates the hell out of him. So, in the end, they will either end up shooting each other in the head or kiss the hell out of each other.
"I was playing with fire.
Chase was the flame."
But this is not all, Mil has another problem. Here comes the background, Mil has been in love with Chase since she was 14 and got a broken heart in the process. She has her own demons to fight and Chase is her only saving grace.
His lips were touching my ear.
"I've got this. I've got you, Mil."
It was the first time in months I'd actually felt safe.
As the story paces further, Chase finally gets his head out of his ass and accepts his attraction towards Mil but then Mil is in denial mode and all that and then comes the seducing and torturing and confessing.
"I want you to know. I want you to freaking feel. I want you to believe me when I say I want you. I like you. I trust you. I live to protect you. And I only do what I want to do.
once he accepts his feelings, he becomes his old over possessive and overprotective self and vows to save Mil even at the cost of his own life.
"Because life is about one thing. Love. And Mil? She was mine."
Then there is action and guns, shooting and getting shot at. romance and emotions, some tears, some earth-shattering sex and a lot-lot-lot of love and bickering.
I loved the couple's bickering, it added some humor to the book. They were always so lively and energetic and overprotective.
The character development was amazing. The writing style awesome as always and the plot? I adored it.
So all in all this book is a complete package. Don't even think about not reading it. Take my word and read this one!!
Cheating- 乂
OW Drama-
✓ Trace again!!
HEA-
✓ Yes Yes Damn Yes!!
Supporting
characters- 5
Stars