Audrey is over romance. Since her parents' relationship imploded her mother's been catatonic, so she takes a cinema job to get out of the house. But there she meets wannabe film-maker Harry. Nobody expects Audrey and Harry to fall in love as hard and fast as they do. But that doesn't mean things are easy. Because real love isn't like the movies...

The greatest love story ever told doesn't feature kissing in the snow or racing to airports. It features pain and confusion and hope and wonder and a ban on cheesy clichés. Oh, and zombies... YA star Holly Bourne tackles real love in this hugely funny and poignant novel.
Title:
It Only Happens In The Movies
Genre:
Young-Adult, Romance, Comedy
**Thanks to 'USBORNE' for a physical review copy in exchange of an honest review**
Hola book lovers!! How are you all doing? Here I am back with another review. Keep scrolling until it ends!!
'It only happens the in movies' by 'Holly Bourne' is a YA romantic comedy with a not so happy ending which almost did make me cry, keyword being almost.
3 words to define the book:-
Funny, Cute, Tear-jerking.
This was literally me while reading this book!!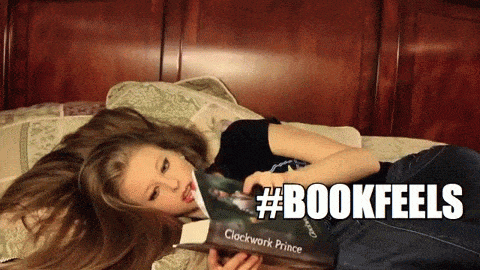 'It only happens in the movies' compares romantic movies to reality. This book makes the readers realize that real life relationship and love cannot be as complicated and as perfect as shown in all the mushy, lovey-dovey romantic movies and there's not always a happy ending in real life. Every misunderstanding, every fight cannot be resolved by a passionate kiss as shown in the romantic movies.Somethings are just not that simple.
The story revolves around a teen girl named Audrey who is surrounded by problems from all sides. She is fed up and literally wants to escape and just go away.
Her dad has left her mom for another woman, not only this but he has left his entire family for a new one. Her mom is unable to deal with the divorce and is getting insatiable day by day with her hysterics and drama. Her dad is gonna take away their family home and above this all her boyfriend just dumped her after their first try at having sex. So all in all, her life is a real mess.
In order to avoid all the family drama and clear up her mind she takes up a job at a cinema where she meets Harry. Harry is exactly the type of guy she wants to stay away from.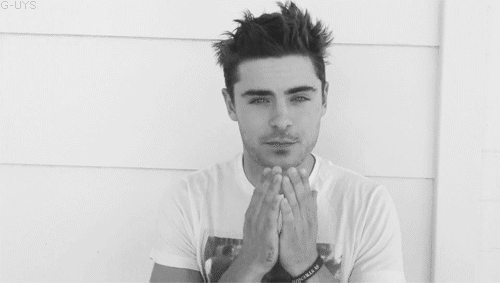 He is all flirty and smiley with an attitude that turns every girl into a puddle of mush but even after trying her best to stay away from him, she falls for him amidst acting in a short zombie movie which is being directed by Harry. Harry through his little gestures tries to change her opinion about the romance movies. I loved their regular banter and my favorite scene was when Audrey tried to kiss Harry but ended up smashing his face with hers. That was a big LOL moment for me.
Everything was perfect until one day Harry commits something unforgivable which marks the end of their relationship. It's not that he didn't apologise or tried to win her back. The thing he did to win her back was really heart touching but sometimes people are just not meant to stay together forever. Their departing kiss and hug was so innocent and sweet and pure that it really melted my heart.
I seriously hated the following characters in this book.
1) I am in full on hate with Audrey's dad. I mean Audrey is like a perfect daughter. She even tries to be friendly with his new wife and she loves her half-siblings but she gets nothing in return. Even when she asked her Dad to choose between her and his new family, he chose his new family which wanted me to slap some sense into him because how can a dad just leave his daughter all alone when she needs him so much.
2) Audrey's brother is a major ass. He just leaves Audrey all alone with her manic mother and then accuses her of not taking proper care of her when he himself doesn't even tries handling her mother.
'It only happens in the movies' has a realistic vibe to it which easily connects the readers to the characters. The book started of just fine but in the middle it became a bit boring as it was far too stretched for my liking and the end, OMG, I never expected that ending.
*Me while reading the ending*
I wanted to curl up on my bed and cry like a baby but when I tried imagining myself in Audrey's place, I felt that the ending was quite apt and came to terms with it.
All in all this book is fun but it also makes you angry as hell at certain moments. It has laugh out loud moments, mushy moments, I want to snack my head into the walk moments, I want to kill this character moments and even cry out loud moments. At one point, I really wanted to throw the book but still I continued reading and I am glad I did.
If you want to read something real and original, go ahead and pick up this book. You won't regret reading this one.