Working as an assistant wedding planner at an ex-boyfriend's wedding, Meha encounters the delectably handsome wedding photographer, Samir. Conceited and a flirt, Samir reveals that the bride happens to be his ex. But when Meha finds out that Samir is using their relationship only as experiential material for his novel, she leads him to believe that he means nothing to her. Their chapter closes.
But life has other plans for Meha. Five years later, she finds herself in an online reality show living-in with the same Samir and trying to understand the true meaning of love.
Will she find the forever-wala love in a world where relationships can be as brief as the messages we send each other and where we are spoilt for choices, whether it's the screensaver on our phone or the flavours of a condom?
An interesting take on relationships in our times, Let's Have Coffee is funny and witty, warm and wonderfully realistic story of two very different people who fall in love.
**Thanks to Rupa Publications for the Review copy**
Are you a hopeless romantic like me? Do You believe in love? Do you believe that love can find its way anytime......anywhere? Do you believe in second chances? If Yes, then this book is definitely for you. And oh my! Did I lovE this book? It was so cute, sweet and heartwarming.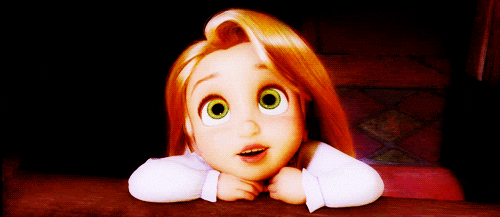 In 'Let's Have Coffee' author 'Parul A. Mittal' brings us a new age romance full of love, hope and second chances.
Once I started reading this one, I was unable to put it down. I finished this book in a single sitting. The plot isn't that unique or something, it's just a mere romance but the thing is that, I felt everything I read, I was able to connect to the characters and the storyline, which encouraged me to read and read and keep reading.
The story introduces the readers to Meha, an assistant wedding planner who is organizing her ex's wedding. I mean can you imagine yourself planning your ex's wedding? I definitely couldn't, I would have strangled the guy but this is not about me so let's proceed with the plot *lol, wink*. On that wedding, she meets Samir, a wedding photographer and the thing is that Samir's ex is the bride who is marrying Meha's ex *duh*, so cliche.
Samir is your regular flirt and the innocent flirting marks the beginning of Meha and Samir's relationship but everything changes when Meha finds out that Samir is using her, that he is just using their relationship as an experiment for his novel. Left heartbroken. she makes Samir believe that she is using him too and he means nothing to her in order to hurt him in the same way he hurt her *
same old tit for tat*
and
their chapter closes.
But this is not the end. The story takes a time leap and we are taken 5 years ahead, where Meha and Samir are brought together by an online reality show where they have to live together.
So what will happen now? Will they rekindle their
relationship or will they just hold onto their egos?
You don't expect me to answer those questions, right? If you do, I'm not here to give you the answers. That's what the book is for. So go ahead and read this book along with a cup of coffee *insert a wink her*.
All in all, this was a romantic and fun read so I recommend this one wholeheartedly.
Supporting
characters- 3.5
Stars