Sparkling and zesty with a dash of green, a Virgin Mojito is a unique blend up and Ira is one lucky girl to have found her Mojito – tall and handsome with green eyes, he is in every definition the intoxication for her. In a twist of tales, the traditional concept of the boy wooing the girl goes for a toss. Smitten at first sight, she boldly pursues her love interest, every bit candid and upfront about it.
But what is a concoction if not for a heady mix of elements? Her descriptive personal diary falls in the hands of her mother who, on the verge of a cardiac arrest, forbids her from getting into a relationship with the guy she has fallen for.
Will Ira stand up for the love that she has found?Or will she be the ideal daughter and keep the promise for her mother's sake?
Will hers be a love story that finds it difficult to have a sweet ending or will it be the perfect fairytale to be remembered down the years?
Will Ira Oberoi's Pursuit of Love be successful?
TITLE- Ira Oberoi's Pursuit Of Love
PUBLISHER- Srishti Publications
*Thanks to Srishti Publications for a physical review copy in exchange for an honest review*
Oh, this one was full of cuteness. CUTENESS OVERLOADED!
So, crazy and sassy girls? Calm and sophisticated guys? Love at first sight? What's not there to love?
I mean ok, I sort of don't believe in love at first sight but on second thought I sort of believe in it too. I know I'm not making any sense but guys, cut me some slack. I am a girl and I love romance so yes, I love all the lovey-dovey stuff and happily ever afters!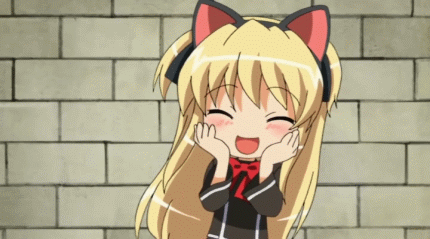 Coming to the plot, the story revolves around Ira Oberoi, a fun loving, full of life, happy go lucky type of girl. Believe me when I say she is crazy and I loved her craziness because I see myself in her **I am crazy, truth be told, or why would I read so many romance books even when I know that my prince charming doesn't even exist! Aaaaaah! Those depressing moments. Ok so let's move on**.
*
My Ira*
So Ira is what you call a fun loving person and she falls for Dr green eyes aka Raghav, the definition of cool and calm, immediately upon setting her eyes at him. So yeah, it's love at first sight!! She develops a huge crush on Raghav and then begins her attempts to woo him.
*
My Raghav*
Yes, guys, this is the story in which our kickass heroine woos our calm hero and they fall in love and then Ira's mom discovers about their relationship and, believe me, this is every Indian girl's nightmare. So what happens now? Will they get their happily ever after amidst all the Indian family drama?
The story was really cute and well written and the most important thing? It was damn relatable. There were certain moments when I was like, 'oooh! This happened to me once' and other times I was like, 'you go, girl!! Don't give Dr green eyes up, fight for him'. Yes, I was exactly like this, cheering her up.
The overall romance was good and the mom drama was relatable too! So yeah, I quite liked it.
The best part of the book was Ira's attempt to woo Rahul. There aren't many girls who go after someone they love, rather they just want their crush to come to them. So I really liked that she owned her feelings and just went after Raghav.
I felt that something was lacking form Raghav's side. I can't really put a finger on it but something was definitely lacking maybe his POV or something but something was missing. And also there were some cringy cliche romance lines that sort of sucked out the originality from the book but, all in all, it was a good and fun read!
For all the romance lovers and kickass heroine lovers and crazy romantics out there!!