"What do you do when you meet your soul mate? No wait…that's too easy. What do you do when you meet your soul mate and have to spend a lifetime loving him in secret?
I'll tell you what you do.
You lie."
REN
Ren was eight when he learned that love doesn't exist—that the one person who was supposed to adore him only cared how much he was worth.
His mother sold him and for two years, he lived in terror.
But then…he ran.
He thought he'd run on his own. Turned out, he took something of theirs by accident and it became the one thing he never wanted and the only thing he ever needed.
DELLA
I was young when I fell in love with him, when he switched from my world to my everything.
My parents bought him for cheap labour, just like they had with many other kids, and he had the scars to prove it.
At the start, he hated me, and I could understand why.
For years he was my worst enemy, fiercest protector, and dearest friend.
But by the end…he loved me.
The only problem was, he loved me in an entirely different way to the way I loved him.
And slowly, my secret drove us apart.
TITLE- The Boy And His Ribbon
AUTHOR- Pepper Winters
FORMAT- Kindle Copy
*Thanks to the Author for an ARC in exchange for an honest review.*
My Reaction when I heard about The Boy And His Ribbon-
I am an avid Pepper Winters reader. I've read almost every book of hers. So when I got this amazing opportunity, I obviously grabbed it. I mean who am I to refuse a Pepper Winters book? And yes, I read this book in one single sitting without any sleep and I had my computer exam the next day but I was like, I want to read!! Give me the other one already!!!
Ren is my favorite word. I love every history attached to it. I love every pain lashed to it. I love the boy it belongs to.
The story revolves around the lives of Ren and Della which is entwined. Ren is just a 10-year-old boy who was sold by his mother. His owners were the definition of torture and Della was there almost one-year-old daughter.
So one day he gets the chance to escape his owners and he succeeded but by some fate, one-year-old Della landed in his backpack. It was hate at first sight for him and he even did certain things to abandon her but ultimately they ended up together.
The story covered every point of their life, every minute detail, following right from their childhood into their adulthood.
...the only thing I loved, the only girl I ever needed, the only friend I ever wanted...
My feelings are all over the place after reading this one. It took me two days to gather my thoughts. This book was warming as well as heartbreaking. At one point, I just wanted to cuddle into my pillow and cry. The emotions it delivered were just too real and too raw.
I would die for her
I would live for her.
I would kill for her.
Ren and Della were always together, from the forests to the cottages, for worst and for better, in sickness and in health. They never gave up on each other. They were like each other's crutch as well as strength. I loved them together.
The sensation of holding her was one of coming home after being lost for so long, and I ached.
This book positively had a forbidden love vibe. It took some time for me to adjust to their growing feelings for each other. It just seemed quite odd to develop romantic feelings for the person who brought you up, nurtured you from a one-year-old to an 18-year-old. It just took some time for me to get over it but I did.
I loved the book, it was beautifully written and well depicted. It had a steady pace without any rush and this type of plot surely require a slow build up. The couple is not an actual couple in the entire book but the reasons are understandable.
All in all, I loved the book and I want book 2 ASAP! Why Pepper Why do you have to make us innocents wait? Give us the next book already! I want to experience all that crazy romance...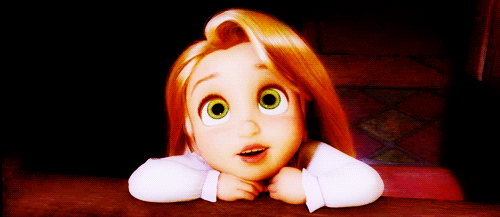 Recommended to each and every forbidden romance lover!! Even if you are not a forbidden romance lover, still go for this. If you love something taboo, go for this! If you just love the feeling of love, just go for this!!!
Supporting Characters: 4.5 Stars