She was a dreamer,
He, a man of virtue,
She was a believer,
He, a follower of faith,
She believed in destiny,
and he, in her…
Their hearts beat in amalgamation the moment they had set their eyes on each other. It wasn't love at first sight, it was more. It was finding 'home' at first sight. As the last of teenage years hit their door, Naman and Dhwani found each other on the first day of their college. A chocolaty, teenage romance could have brewed, but she chose to keep it at bay until she knew herself better. He? He chose to wait until her heart let him in. The possibility of loving someone without any conditions, obligations, or even acknowledgment could seem unreal. But is true love all about living, breathing, and being with that one person?
What if, you are not meant to be? Is that not Love at all?
A story that will tug at your heartstrings like never before, a story that will make you wonder
what 'hope' is all about; here is a story that will make you want to rethink - what 'LOVE' really is.
TITLE- Cupid Is Complicated
FORMAT- Paperback
PUBLISHER- PaperTowns

*Thanks to the Publisher for a review copy.*
(All opinions are my own)
Namita Bajaj brings her readers yet another heartwarming read.

A tale of first love and first heartbreak.
'Cupid is complicated' revolves around the college buddies, Naman and Dhwani. They are best friends, always inseparable but deep-down they both want more.
'Naman and Dhwani were two souls connected by the universe. Their journey was not of now. It had commenced the moment their souls had gone alive.'

They both have immense love for each other but they spiral into certain situations that ultimately break them apart.
'Hold my soul with yours. And Then Naman, never leave, ever'!
People might love one another to death but cupid is complicated. Sometimes we are just not meant to be together and the love never dies, it just resides somewhere deep within us.
Uuf!! Just getting my emotions under control.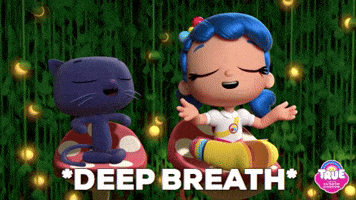 Cupid is complicated takes the readers on an emotional rollercoaster and very aptly describes the troubled teenage emotions. As we have all been there, so this story was quite relatable and it did hit a weak spot in my case.
So the story started off great, all lovey-dovey, full of cute and blushy moments, but halfway around comes the twist that made me bawl like a baby and I was like Why? Why? Why did you have to do this?
But then towards the ending, I realized that we cannot always expect fairytale endings, sometimes realism is much needed but that doesn't mean that I didn't want a different ending!
Talking about storytelling, what must I say? I love how Namita writes. She is just perfect and knows how to instill life in her words.

The plot is quite simple with a realistic touch to it. Characters are well developed. No complaints from my side.

The last chapter of the book did make me cry but after talking to the author about the ending, I came on terms with it.