Veronica is done. Done trying to make it as a model. Done with getting sexually harassed by casting directors. And done seeing her mother struggle to provide for her family. Tonight, everything ends. She teeters over the edge of the parapet, imagining how the cold water of the Arabian sea will take her breath away when she drowns. And then, she is stopped. By a man with an endearing smile and a guitar strapped to his back. Enter Aditya Bakshi. Aditya is the son of a filthy rich business tycoon, who lives each day like it's his last. He seems to have it all, but behind his happy-go-lucky persona, he is hiding a painful secret. Both feel that they can't be together. But will that stop them from falling in love? Our love story is a sensitive, romantic, and motivating story about selfless love and intricate relationships inspiring a tale of love and heartbreak, hope and hopelessness, friendship and hatred, smiles, and tears.
FORMAT- Paperback
PUBLISHER- Fingerprint

*Thanks to the author for a review copy.*
(All opinions are my own)
A love story defying all odds.

Rohit Sharma brings his readers a story of selfless love and immense sacrifice. This book is not only an absolute tear-jerker but is also full of hope and positivity!

If you are into romance then dive into this book based solely on the blurb, don't read those reviews which have the entire story in it.
The story revolves around Veronica Jacob, a struggling model with dreams in her eyes. She wants to become a successful woman in the modeling and acting industry so as to support her family. But no matter what she tries, all her efforts are fruitless and she decides to end her life.
'She looked defeated, yet hopeful; weak yet strong. She was like a poignant poem, painful yet beautiful.'

Enters, Aditya Bakshi, son of one of the richest business tycoons. He lives every moment like it's his last, full of hope and positivity.
When he comes across Veronica who is trying to end her life, he made her see reason and ends up giving a new life to her and her dreams.
Aditya embarks on a journey to fulfill Veronica's dreams by constantly encouraging her and helping her where he could and soon this innocent friendship turns into love but destiny is not on their side. Will love conquer all?
Cover and Title: The cover and title are simple yet beautiful.

As soon as I read the prologue, I was hooked to the story. As the story proceeded, it made me smile, laugh, and even shed a few tears. Somewhere in the middle, I knew what lied ahead but still I hoped for a happy ending with all my heart and it did end happily so yayy!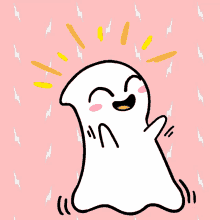 The story is written beautifully and has a well-constructed plot. It had some Bollywood touch to it, with all the drama and romance. The narration is smooth and hence it was very easy for me to connect to the plot and the characters. The pace is perfect, neither too fast nor too slow. The only thing that bugged me was the repetition of certain words and phrases.

The characters were well constructed. I loved how Veronica transformed from a weak girl to a strong woman. I absolutely loved Aditya, he was like the sun of the story, all happy and shining bright! Even the supporting characters were lovable.

Talking about the romantic aspect of the book, I could feel the love. I got all swoony and was like: it only happens in the books but I still loved reading about it!

The book also brought into the light, the darker side of the TV industry.

Okay, so guys, I have not dived very deep into the plot because it would spoil everything for you. If you are a romance reader, then pick this up! You'll adore it.


That's all from my side! Happy Reading.